High above Nicosia, in the Troodos mountains, on a lovely summer afternoon, Tracy and Daren married at the Casale Panayiotis Traditional Village Hotel & Spa.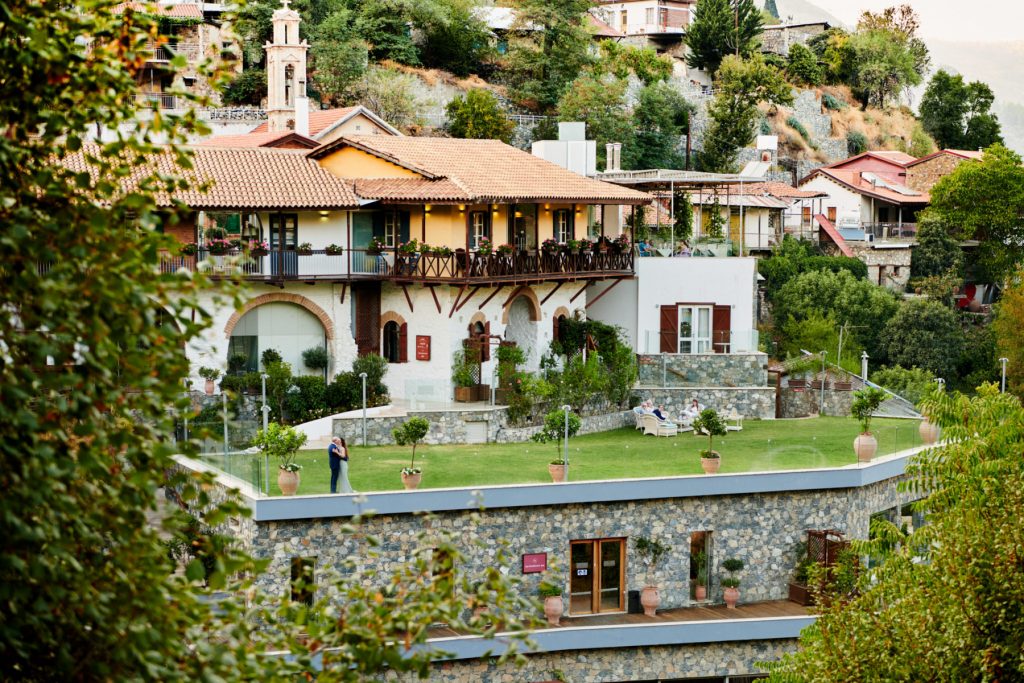 An intimate family wedding, in a beautiful traditional Cypriot setting.
The drive to the venue takes you through the most breath-taking scenery. The venue enjoys the wonderful fresh air of the forest, where the village of Kalopanayiotis nestles.
This is an unusual venue. Much of this tastefully renovated village is part of the hotel. There are local Cypriots living in between the suites and properties where guests stay.
Tracey wore a fabulous, jewelled dress that just sparkled brilliantly in the sun.
They held the wedding ceremony in candlelight, in a lovely restored stone building.
Their close family accompanied Tracey and Daren at their wonderful wedding.
After the ceremony, we spent a few moments shooting several photographs in the incredibly dark, old traditional dining room. What a table! What a wine cellar!
We wish Tracy and Daren the very best for the future; it was our pleasure to be a part of your special day.
Now booking weddings, all over Cyprus, from 2022 onwards


Check our availability to shoot your wedding
Use the live availability checker on the bottom of this page, or request a brochure to check if we are available to shoot your wedding.
Share this post
---
Enjoy the wedding photographs