A few years ago, two students, by chance, met on the first day of university, whilst (studying hard) in Starbucks, so of course to reflect this, we set up a tiny reminder for the couple to enjoy on their wedding day!
Philip thought Andrea was hot (his words, not ours!), whilst Andrea thought Philip was nice, and noticed that he spoke out for people, trying to include everyone.
Who would have thought that this chance encounter in Belfast would have led to Andrea and Philip marrying, overlooking the Mediterranean Sea in Cyprus?
Slideshow of Andrea and Philips wedding at Nissi Beach Resort
Andrea and Philip married on a lovely hot September day, in the beautiful Nissi Beach Resort in Ayia Napa. A totally memorable day captured by our photography and videography team.
Watch the stunning highlight video
As per Cypriot tradition, Andrea walked down the aisle alone. Lynn, the wedding Celebrant, crafted a wedding ceremony that was just exquisite and moving.
The ceremony completed by the newlyweds being crowned King and Queen of their home, with the placing of ribbon joined Stefana (crowns) on their heads. The ribbon symbolising unity and the everlasting bind between a Bride and Groom.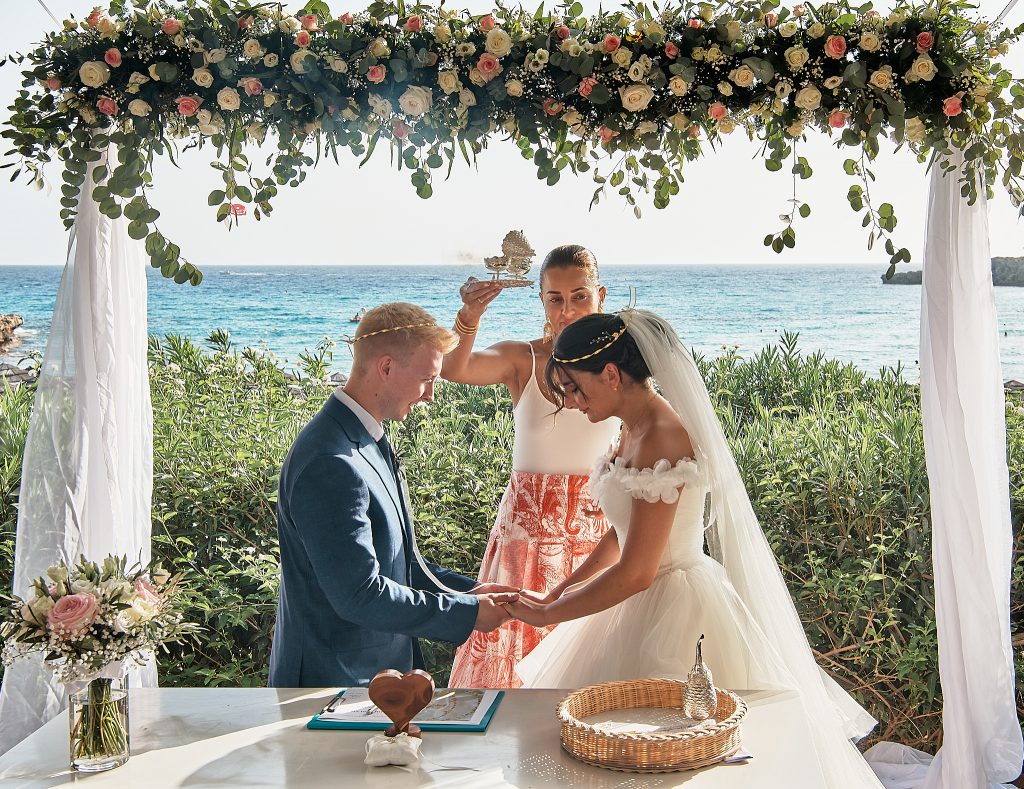 After placing the Stefana, the Koumpara (Maid of honour) performed the Kapnistiri ritual, using a Censer to bless the wedding with smoke.
Following a sunset shoot within the gardens and seafront at Nissi Beach Hotel, Andrea and Philip joined the wedding guests for the evening reception, overlooking the sea, in the lovely Rondaval venue on the edge beach within the resort.
The day ended with a fantastic firework display, and a stunning first dance.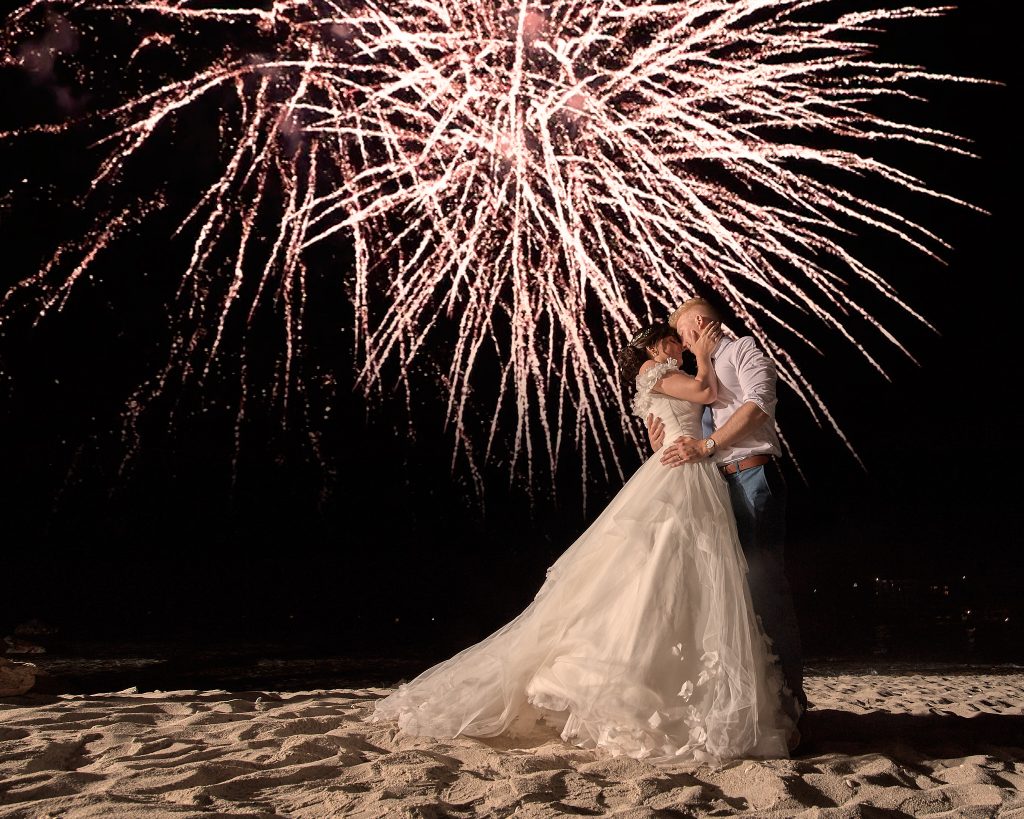 Congratulations
We send our warmest congratulations to Andrea and Philip. Thank you for trusting us to be part of your wedding and holding your nerve in this crazy year. We wish you the very best for the future.

Lots of love,
Richard, Elizabeth and the team here at The Cyprus Wedding Photographer.
XXX
Now booking weddings, all over Cyprus, from 2022 onwards


Check our availability to shoot your wedding
Use the live availability checker on the bottom of this page, or request a brochure to check if we are available to shoot your wedding.
Share this post
---
Enjoy the wedding photographs
Credits
Flowers: George Koyionis – Paralimni
Celebrant: Lynn Tomlin
Fireworks: Pygros Fireworks