A beautiful story of young love. Laura and Ryan met at school, love blossomed and then they had their lovely son, Hanley, who is a right little charmer.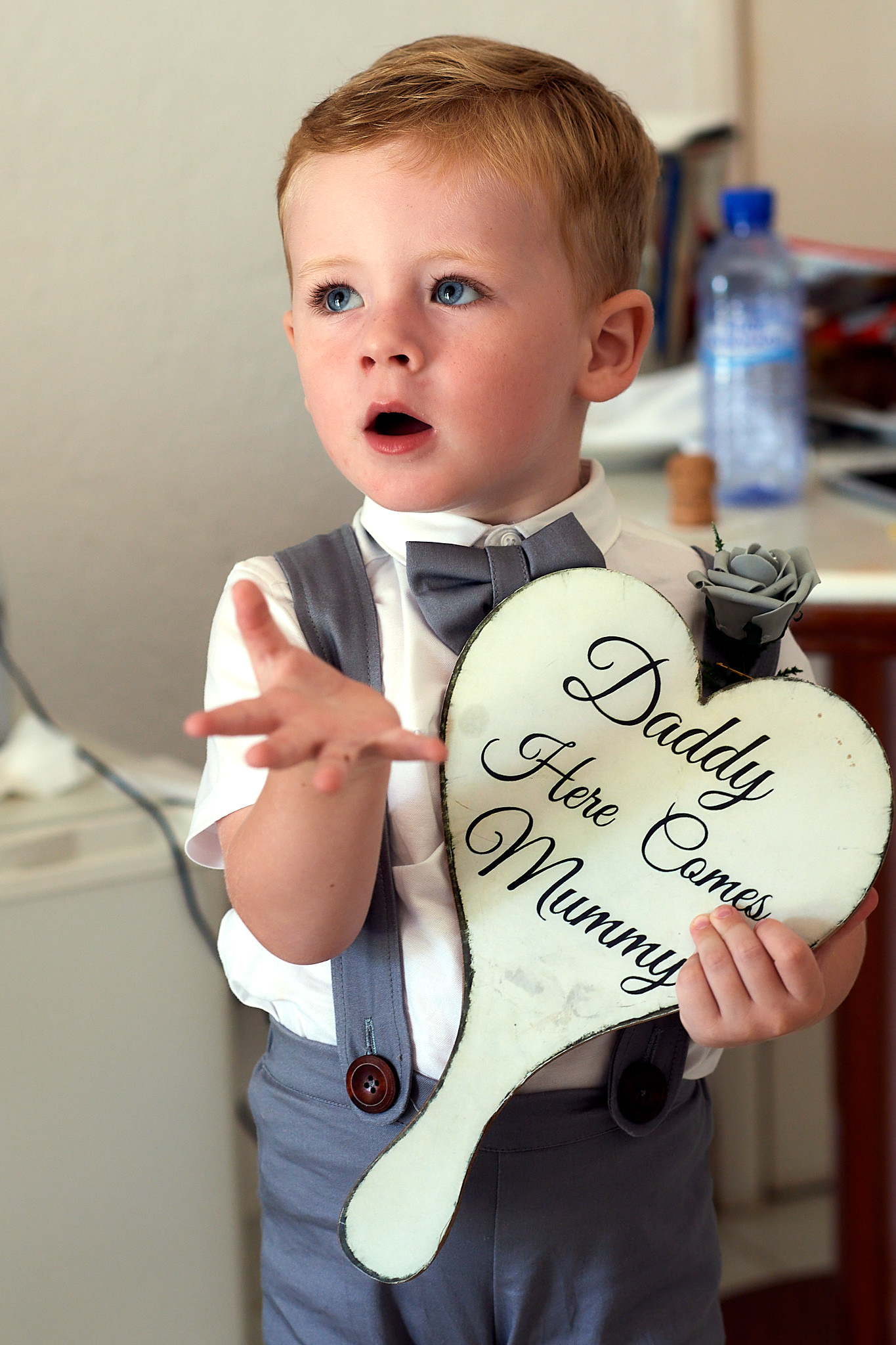 The fabulous venue
Laura and Ryan chose to marry at the Coral Beach Hotel and Resort, which is a fabulous venue in Coral Bay, on the edge of Paphos.
Getting married on the pier
The happy couple married, surrounded by the rich blue-green sea, on the pier at the back of Coral Bay Hotel, with the gentle sound of waves lapping on the rocks.



What a gloriously sunny blue sky they had on the hot Cyprus summer day. The colour of the sea and sky worked so perfectly with the men's grey colour scheme and the silver venue decor, accented with flowers in soft light corals, whites and creams.
Wedding photography slideshow
After the wedding, we all moved from the pier to The Deck. It was a blazingly hot day, so we very quickly shot the family photographs whilst guests relaxed with some cold refreshments.
Couple shoot
Laura and Ryan then spent a little time with us in the hotel grounds for a couple shoot, leaving their guests to chill out and enjoy the local beer at The Deck.
The special announcement
Wedding days are such happy day occasions, and it's such a pleasure to be part of them. After the couple shoot, we returned to the guests and the speeches begun, which were superb. Let's say that the announcement that Laura was expecting a baby went down fabulously! It was a totally memorable moment that will stay with us.
Sunset shoot
The sun was setting in the speeches, and just afterward, we slipped the newly married Laura and Ryan off to the rocks, on the coast, at the back of the hotel for a really quick sunset shoot.
They partied the night away
Our videography and photography team regrouped during the meal and prepared for the evening party, which was high energy and great fun. We love it when the DJ is brilliant, and you all get dancing. At one point there was fast and furious Line dancing to Zorba the Greek!
Congratulations
Laura and Ryan, your wedding day touched us in so many ways, and we will always have fond memories of your special day. We wish you both, along with Hanley and your new baby Aoife the very best for the future.

Lots of love,

Richard, Elizabeth and all the team here at the Cyprus Wedding Photographer.
XXX
Kind words
Right from the start Elizabeth & Richard went above and beyond to ensure we were happy with everything and as a result, we have now got the most amazing wedding pictures to keep forever. Thank you so so much both of you for everything!

Couldn't recommend enough.

Laura Tuohy
Enjoy the short wedding highlight video
Here are the wedding photographs from Laura and Ryan's wedding day