The Nissi Beach Resort and Spa in Ayia Napa backs straight onto Lagoon Bay Beach (Nissi Beach), a fantastic sheltered beach. A large resort and spa, with luscious tropical green gardens, and lots of little hideaway corners that are beautifully maintained. The grounds are just perfect for wedding photography.
The staff have a super can-do attitude, and weddings are really relaxed and well organised.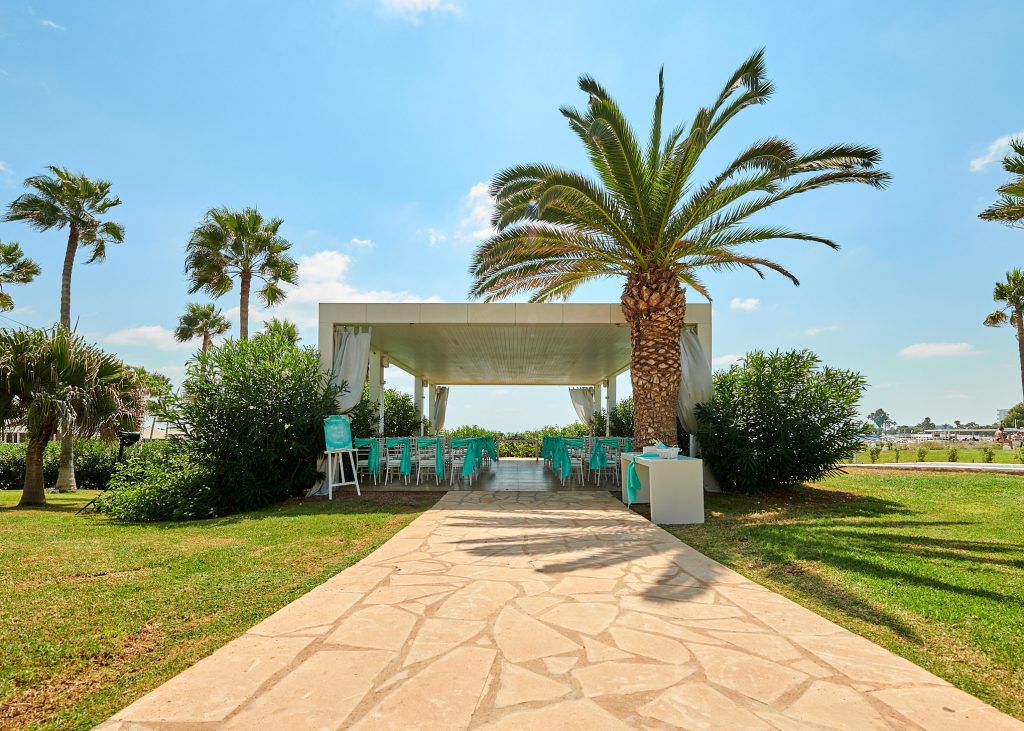 The hotel has a lovely Spa, which is great for the Bridal party getting ready on the day – with beauty, hair, and makeup.
Marry in a Gazebo in the tropical gardens with amazing sea views and then dine in the Rondavel wedding venue, overlooking the sea.
As an Ayia Napa wedding photographer, I think this is a great wedding venue. I love the intimacy that the planting and the layout let me bring out in my work. Of course, the white sand beach is amazing, especially at sunset. The Nissi Beach Resort and Spa is an amazing location for shooting with Cyprus wedding couples.
Nissi Beach is well located for on-location sunset shoots, with Cape Greco National park, the Sea Caves, Lovers Bridge, The flower tunnel and sculpture park, all within a short drive away. As a Nissi Beach wedding photographer, We specialise in working outdoors and providing stunning wedding photography in these really awesome dramatic locations. All couples also get free luxury transportation to location shoots in our S-Class Mercedes.
Evenings at Nissi beach are fabulous too, party right next to the beach overlooking the sea Rondavel.
We would love to chat with you about your destination wedding and then be part of your Cyprus wedding. Do remember to ask me about sunset shoots and romantic pre-wedding shoots on the beach – this venue is perfect for both!
View weddings from this venue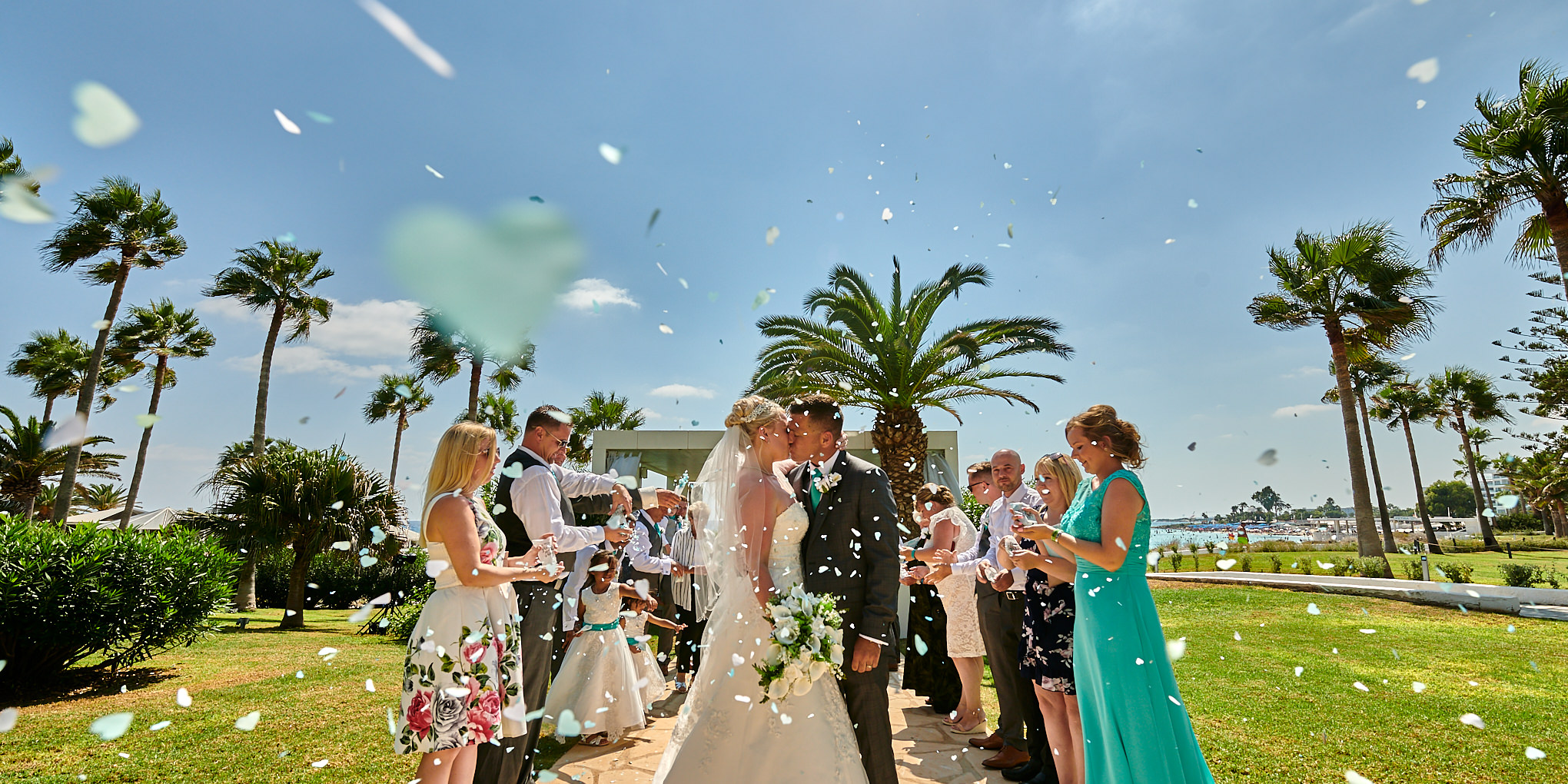 The wonderful relaxed wedding day of Laura and Mark // September 2019
-
Laura and Mark's journey, leading up to getting married at the Nissi Beach Resort, in Ayia Napa, started over five years ago when they met through a mutual friend, who worked with Laura. Laura said, a few days before the wedding, that their first date was at a restaurant, and then they went on to… Continue Reading
Tracey and Steve – Nissi Beach Resort – Ayia Napa – Colour – October 2018
-
Tracey and Steve chose October to marry by the sea, at the Nissi Beach Resort in Ayia Napa. The day was lovely and warm, and the evening was perfect. The couple wanted an incredibly relaxed and informal wedding. We began the day in the fabulous Nissi Spa with the ladies, where they had their wedding… Continue Reading